With an All-Party Parliamentary Group calling for evidence on electronic skills, there are 3 Important areas that policymakers should address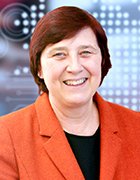 By
Published: 11 Jun 2021
It was a welcome development as soon as the All-Party Parliamentary Group (APPG) on Digital Skills launched a call for evidence from companies and other interested parties on digital skills for the long run of job to help inform the administration's upcoming Digital Strategy.
I hope that many organisations responded to the APPG from the deadline of 4 May 2021. It is a critically important topic for the future health of the UK market and the employability of swathes of the workforce in the electronic era.
First of all, we need to make sure that we learn the lessons of the pandemic about how we work, so employers have the infrastructure and versions set up to actually encourage their people. There is not any doubt that the expertise of working through Covid-19 has significantly altered the future. It enormously accentuated the need for connectivity, remote collaboration applications and digital functioning — and, overall, it's worked remarkably well.
We will need to keep the best of this and remain dedicated to a hybrid design into the future, using a flexible balance of home/remote working and office time.
However, there are some challenges — especially around mental health. Remote working does not suit everyone. Our research demonstrated that a 75% rise through the pandemic in tech professionals concerned about their emotional health.
Organisations need to maintain a focus on ensuring that they have"no stigma" cultures where wellbeing issues can be discussed openly, with other support measures such as organizing networks, counseling and online resources.
These will be the enabling conditions whereby the UK can create an empowered, flexible, electronic workforce. However, to create and cultivate the talent needed to actually form it, we think there are three key areas for the authorities to look at.
Digital abilities through training and apprenticeships
Firstly, training, paid internships and apprenticeships can be hugely powerful. We have experienced this ourselves within our own companies, such as our IT solutions business Crimson, which runs an apprenticeship scheme that brings a diverse group of people from all backgrounds into the market, who perform in an extremely large degree.
We would like the government's approach to put a strong focus on such schemes and other upskilling/reskilling initiatives to bring people into technology-related roles. There've been some encouraging recent developments in this region, such as the government's Skills and Post-16 Education Bill in the Queen's Speech which comprises the ability to retrain later in life through the Lifetime Skills Guarantee as part of their 2.5bn National Skills Fund (NSF).
The NSF is also funding a wave of"digital bootcamps" which will create a new injection of digitally allowed talent to the workforce. To make the eligibility attractive to employers, these bootcamps should consist of active work on live missions, not theoretical understanding.
Turning the tide on gender in tech
Secondly, we will need to see more women attracted into tech. Only about 15% of men and women in the industry are female and this has been at roughly the exact same disappointingly low level for several decades, despite efforts to boost it. This is a massive miss for the industry.
The exact reasons why women and women are not attracted to technology careers are hard to pin down. Most likely, there's a requirement to"change the narrative". Section of this deterrent may return to a perceived"macho" long-hours culture. This is shifting through the flexible and remote working the pandemic has kick-started, giving people more control on how and where they operate.
The government needs to help reinforce this message for technology professions and communicate it in to schools and schools, where young girls form ancient senses. Together, we also need to present technology professions as about empowering outcomes and difficulty, rather than a technical or mechanical discipline, because this may be another hindrance to young women.
'Levelling up' front and back office
Thirdly, our research suggests that although technology occupations are usually on the increase across the UK, there's some unevenness in that there's a weighting involving front-office roles in London and the South, and back office roles in the North, even though there are some creative hotspots such as Manchester.
The danger is that as automation and artificial intelligence remove the need for some human functions, back-office tasks would be the most affected, disproportionately hitting the North and damaging the government's levelling-up agenda. We encourage the authorities to target some of its digital abilities investment especially