National
"When Jan. 15 rolls around and that $300 check isn't there, a lot of families are going to be in more difficult economic conditions."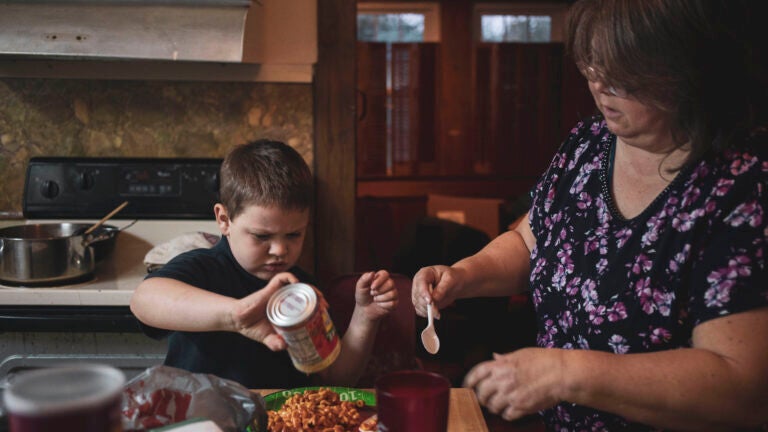 By Abha Bhattarai, Washington Post
The check would've arrived right around now, helping tide Melissa Roberts over until the end of the month. At $550, her monthly child tax payment wasn't extravagant, she says, but enough to cover groceries and utilities.
Roberts, who lives in Marks, Miss., left her job as an insurance agent at the beginning of the coronavirus pandemic when her employer wouldn't let her work from home. Since then, she has applied for numerous customer service and administrative positions but has not been hired.
"This tax credit is the only way we've kept food on the table," said Roberts, who is raising a 5- and 7-year-old. "For a lot of the working poor, it gave us a chance to finally take a freaking breath and not stress so much about how the bills get paid every month."
The extended benefit, part of the Biden administration's American Rescue Plan passed last year, distributed as much as $300 per child every month to millions of American families starting in July. It was only for six months that the extra pay was in effect before it expired in December.
A number of critics have said the expanded credit was too broad and not focused enough on families in need, paying out benefits to households that earned $400,000 each year. But proponents say it had an immediate and positive impact: slashing child poverty rates by about 30 percent each month and reducing food hardship for low-income households with children by about 25%, according to researchers at Columbia University.
For now, the future of the monthly payments remains in limbo, raising concerns among some economists that recent gains in food security and household stability will be quickly reversed, particularly as a resurgence of coronavirus cases casts a pall over the economic recovery.
"It's safe to say that with this program gone, child poverty will certainly increase," said Zachary Parolin, a researcher at Columbia University's Center on Poverty & Social Policy. "Parents were using this monthly payment right away — to buy food, cover rent and pay off debt — so when Jan. 15 rolls around and that $300 check isn't there, a lot of families are going to be in more difficult economic conditions."
Last year's expansion of the child tax credit not only increased the amount of payments — from $2,000 a year to as much as $3,600 per child — but also started disbursing the money in monthly installments instead of a lump sum during tax season.
For many households that received monthly checks, the money had become a source of additional income on which they had grown to rely. Census Bureau data show that families spent disproportionately on necessities such as food, rent and utilities. Interviews with over a dozen parents revealed that almost all felt the pressure of not having enough money, especially as inflation continues to rise the cost of basic necessities. Many parents reported that they have cut back on fresh fruits, vegetables, or relied more heavily on local food banks. Others reported that they are dipping into savings and leaving unpaid bills.
"Families are facing extra financial pressure just as an omicron surge leads to more illnesses, school cancellations, and lost income from work," said Alix Gould-Werth, director of family economic security policy at the Washington Center for Equitable Growth, a left-leaning think tank. "I'm worried about the immediate implications for families, as well as the ways this will ripple out onto the economy by dampening spending."
Critics of the measure say making it permanent would give parents a reason to stop working or pull back from the labor force in other ways. Many, including Sen. Joe Manchin, D-W.Va., say they would like the extended credit to be tied to a work requirement.
"The short-term impacts of the expansion are good and clear — poverty did decline as a result of people receiving these monthly checks," said Scott Winship, director of poverty studies at the right-leaning American Enterprise Institute. "But long term, if people realized they could count on their incomes remaining higher in perpetuity, I do think we'd see fewer parents choosing to work."
Back in Mississippi, Roberts — who took custody of her cousin's grandchildren five years ago — says she'll probably let her car insurance payments lapse so she can buy groceries. She has just $388 left in her bank account but feels lucky to own her house, which she says puts her in a much better position than many friends who are at risk of eviction or foreclosure.
"When you live p